A short review on Advertising Services
---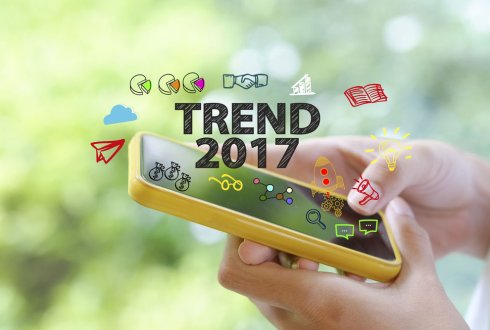 In the competitive and capital-intensive world, the advertising plays an important role. Advertising is a way to reveal someone's business or showcase one's products or services. Every business owner wants to offer the consumers a vast choice in terms of what they are offered and what they can choose to buy. We used to think that successful advertising means spending millions of dollars set aside for the advertising campaigns. Times are changing. There are a lot of cost-effective ways to advertise your business, moreover, you have a variety of options to choose from and many opportunities out there for you to advertise your business that don't involve thousands of dollars. So, what about you? Are you looking for the cheapest and the most effective form of the advertising? Do you want to get more detailed statistics to make your service more effective and competitive? If you say "Yes!", so the next statements about you and your business as well. You understand the idea to put a human face on your customer service in order to practice a new way to promote the product in your stores, which doesn't depend on merchandiser work. You strive for perfection and your goal is to see clearly the final result!
We have a great offer for you - the advertising platform based on Google Technology!
The progressive advertising on mobile phones of your customers is the cheapest and the most effective form of the electronic advertising for today and in future. Advertising in the magazines, on the radio and even on TV is an outdated form of promotions. We want you to get the most effective advertising for your brand on the shelves of your customer's shops.
Our service will help you to attract customer attention to a certain product in the right place at the right time! An established service of mobile advertising that will display advertisements for your Promotions, Discounts, launches of new product and many other options you can get by using our FDH.cloud platform.
Install the beacons using just shelf or display in the store. This the most effective kind of advertising is available now even for small businesses. You can manage this service through your personal office on the FDH Cloud website. You can change any option and content for your campaigns when it is needed.
The use of the fdh.cloud advertising platform and beacons is becoming more and more popular in gyms as well. A lot of Bluetooth device users found a very helpful and easy to use the mobile applications, fitness trackers, bracelets or smart watches that help them to control the results of a healthy lifestyle. All these devices use Bluetooth connection and become a great opportunity for us to use its users' phones in order to broadcast the notifications and even to set up the time for its' distribution. For example, you can promote your energy cocktail from 10 AM and up to 2 RM or you want to inform about the discount for a solarium after 6 PM. So, in this case, you do not need to print flyers - users will be informed about it right on their phones. This opportunity is the first step in creating effective advertising messages on the mobile devices and developing the loyalty program for your customers!
With our service, you can create a branded page with an important information about your product with all the details regarding upcoming campaigns and notify the customers in real time. Your virtual page will be connected to your physical store in customers' mind because our service will redirect them to your website, youtube channel or other interactive links. On your Coupon page can be included a lot of different options and benefit features. Also, you get an ability to conduct surveys, social alerts and/or help people with disabilities.
For more information visit our fdh.cloud website.