Electronic Shelf Label: improve your store performance with Smart Price Tags management system
---
Electronic Shelf Label technology is known today as an invention that provides price and other information in retail stores. Electronic Shelf Label it is like a smart price tags management system! In our case, it relates to attaching to consumer goods in retail stores. The first ESL (Electronic Shelf Label) appeared almost 20 years ago on the market and created a real sensation in the approach to pricing. It was like a price tag retail revolution! The market is growing at an unprecedented rate today. A sophisticated consumer is looking for new opportunities in retail stores. Of course, the online marketing has transformed retail radically, while the transactions of it are still less than one-third of all global sales. Anyway, real stores, to continue to dominate, have a very responsible task - to create engaging, interactive and rewarding experiences: to build a direct close connection with customers. It is a very big challenge and opportunity at the same time for retailers is to reach the goal - to deliver engaging content to smartphones in-store. And Electronic Shelf Label technology combined with Proximity Marketing can help us. Every owner of the store tries to find the most convenient way to satisfied his customers. Correct? So, for retailers of any size we have the best digital shelf-edge solutions - Smart Price Tags management system!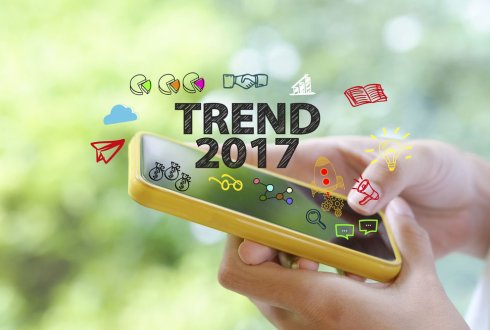 A technological approach comes to help us at this point. Your business is a complex mechanism that has been launched for years of painstaking work. Every little detail is very important on the general background of business development which makes it quite different from competitors and helps to engage new customers.
Technology does not stand still and offers a lot of technically difficult solutions today, that are both, inexpensive and "accurate" at the same time in order to engage novelty lovers or consumers who value their time.
The main task of the management department is to find the opportunities for marketing activities and minimize the time spent to replace irrelevant price tags or fix mistakes. The long and painstaking work, even in case of a little mistake, is leading to the client dissatisfaction unless excluding the human factor. In those moments give credit for the opportunity to make a first impression!
The use of ESL can reduce expenses by 30% in the ratio of human labour to use the materials on the total annual budget background. But looking further ahead, this is a technology that pays for itself within 2-3 years of its use in an ordinary store. And if you connect time driven promo campaigns and offers it will be the best marketing approach that can engage consumers in your store, right?
Our company is engaged in the development and support of the new marketing technologies. We are working to create a universal system that will allow us to build a mobile-technology-based business at minimum costs. FDH.cloud offers digital shelf-edge solutions for retailers! If you want to improve your store performance and customer experience - here we are for your good! Retailers of any size - food, DIY, electronic or another specialty stores - may rely on us!
We started working on our mobile marketing platform that allows monitoring the content broadcasted by BLE device in the radius up to 150 meters. The flexibility of this platform additionally let us use both mobile and ESL technologies and fully automates the service.
As an example, we can use the store and the area around to create an "advertising" space and use it to broadcast advertisements and offers on users mobile phones. If you look deeper - the next level will be the use of a mobile application that retrieves beacon's and platform's information, and downloads the necessary coupons and offers, depending on the user's location. And the final opportunity will be the use of the store timing activity features. You control the advertising flow and detailing it with the application on the mobile phone. Eventually, you can use the NFC opportunity and offer the price tag which finally will convince the customer to become your client!
Every day the future's getting closer. Are you still sure that traditional paper price tags and flyers will be effective in a couple of years?
* According to statistics, a person consults its phone on purchases, he/she is about to make in a store, every 7 minutes.